Rosai-Dorfman Disease in a Pediatric Patient: Imaging Findings and Pathology with a brief review of the Literature
Keywords:
Rosai-Dorfman Disease, Sinus histiocytosis with massive lymphadenopathy, inguinal, pediatric, magnetic resonance imaging, ultrasound
Abstract
Rosai-Dorfman Disease, otherwise known as sinus histiocytosis with massive lymphadenopathy, is a rare form of non-Langerhans cell histiocytosis with an estimated incidence of 100 cases per year in the United States. Due to its variable presentation and nonspecific clinical findings, it is particularly difficult to diagnose in pediatric patients. We report a case of an 11-month-old male who presented with a 4-day history of a right groin mass. Ultrasound of the groin and pelvis demonstrated, and MRI of the abdomen and pelvis confirmed an inguinal mass with surrounding lymphadenopathy. Pathology confirmed Rosai-Dorfman Disease and the patient improved after starting oral steroid therapy. To the best of our knowledge, this is the first case of Rosai-Dorfman Disease involving the inguinal region in an infant under 1 year of age reported in the literature. In this case report, we discuss the imaging and histology findings as well as provide a brief literature review for this diagnosis.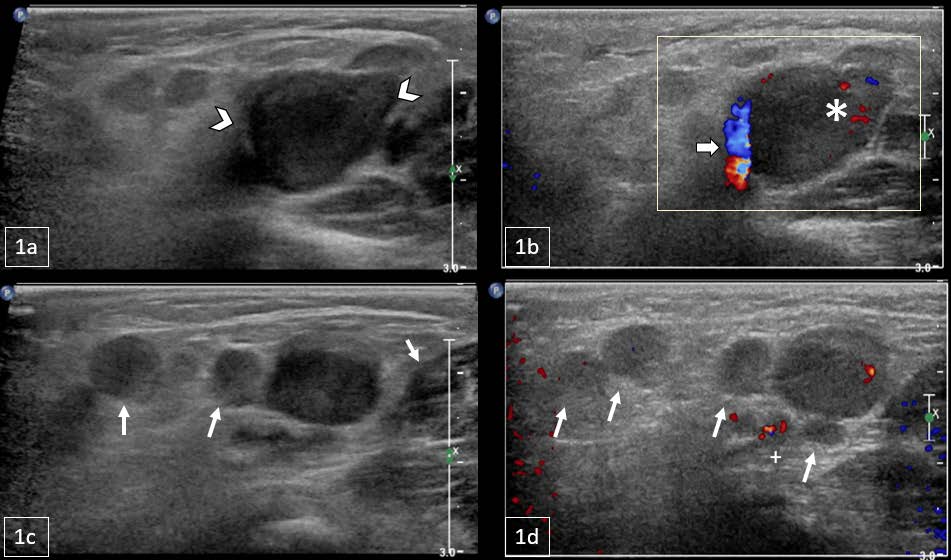 Downloads
Section
Pediatric Radiology
License
Copyright (c) 2023 Journal of Radiology Case Reports
This work is licensed under a Creative Commons Attribution-NonCommercial-NoDerivatives 4.0 International License.
The publisher holds the copyright to the published articles and contents. However, the articles in this journal are open-access articles distributed under the terms of the Creative Commons Attribution-NonCommercial-NoDerivs 4.0 License, which permits reproduction and distribution, provided the original work is properly cited. The publisher and author have the right to use the text, images and other multimedia contents from the submitted work for further usage in affiliated programs. Commercial use and derivative works are not permitted, unless explicitly allowed by the publisher.